Organic Keratin Treatment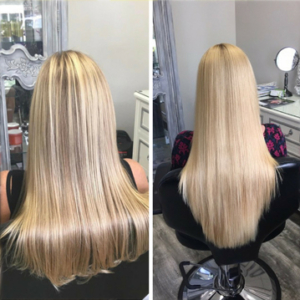 Transforms Frizzy hair into Silky Hair
Hair Botox
Takes out Frizz and Repairs hair without using Formaldehyde.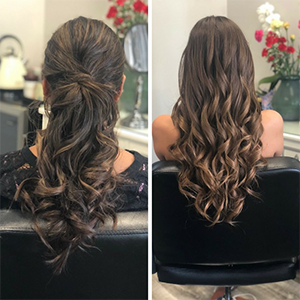 Naturally Designed by Sima
Highlights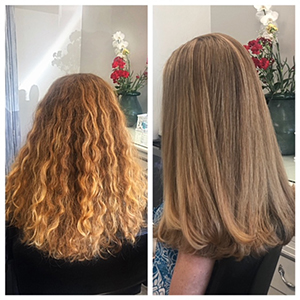 Before & After Color Softening Highlights
Hair Extensions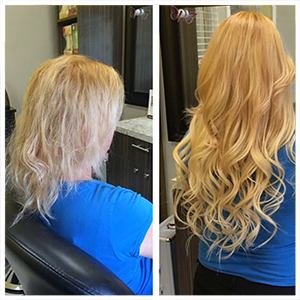 My expert & I work close together to customize a 100% natural look to fit you.
"We only provide Premium quality hair"
Hair Extensions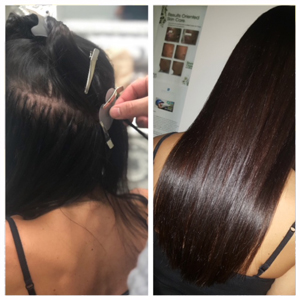 Premium quality hair
Styling Services:
Hair Cut $85
Texturizing $125
Trim $55
Blowdry $45
Curling Iron $85
Flat iron $85
Add a shine treatment for $95
Organic Hair Color:
Single process $85 (roots)
Single Process full color $125
Single Process w Gloss $150
Partial Highlights  $125
Half of head Highlights $195
Special Effect Color $175
Balayage Ombre' $300
Full Head Highlights $295
Full Head high & Low Lights $350
Straightening Services:
Organic Keratin Formaldehyde Free $295
Organic Keratin Lasts up to 3 months $350
Organic Keratin lasts up to 6 months $400
HairBotox Treatment (up to 3 months)$400
Reviving Collagen Treatment $175
Post Color treatment $125
Virgin Hair Services:
Deep Conditioning $55
Organic Color Rinse  $115
Shine Treatment $55
Split end repairs & preventative (upon consultation)
Invisible Hair Natural Extentions (upon consultation)
Hand made hair masks $85
Natural Essential oil Treatments $45
"ReshamHair" Treatment  $250
(100% Natural Treatment: with collagen, protein & lavender, designed to help with stress while shine up your hair)
Men's Hair Services:
Men's hair cut $40
Gray Blending  $95
Hair Care Treatment $85
Are you ready to book an appointment?